Busch Stadium Seating Chart
Seating at the Busch Stadium is spread out across three levels: the Field level (16,880 seats), Terrace level (9,150 seats), and Bleachers (3,661 seats) with an additional 2,751 tickets available for standing.
Sports Seating Chart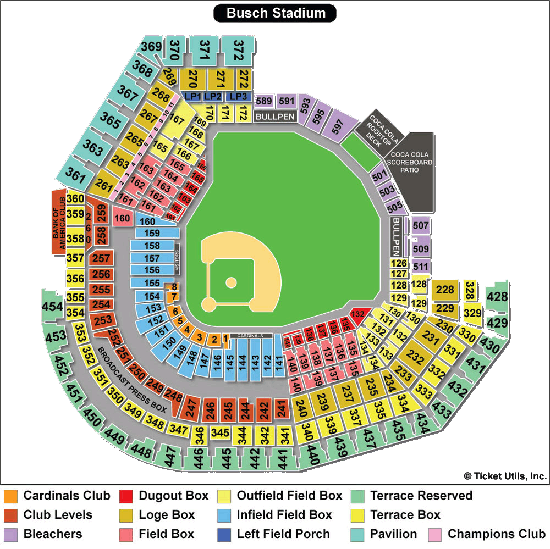 Concert Seating Chart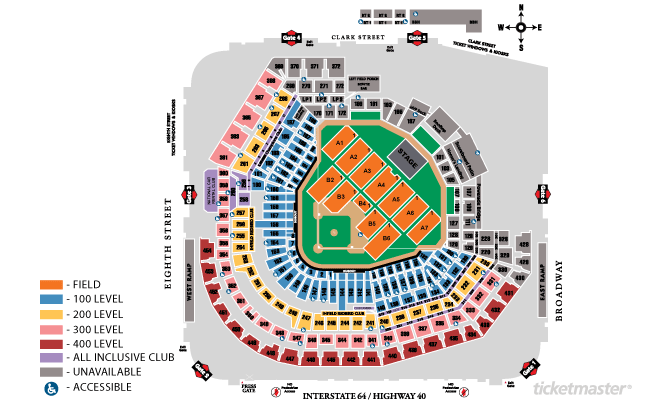 Seating configurations may vary depending on the type of event. Be sure to check the individual event seating chart when selecting your tickets.
Seating is clearly laid out, but if you have any trouble finding your assigned seat numbers, request assistance from a member of staff. Do not attempt to change seats on the day, as games are busy and these seats will belong to other guests.
Reserve your seat by purchasing your tickets today!
For all ticket information and to find out more about our recommended ticket supplier please view the Busch Stadium tickets information page.
To see all upcoming events and to purchase tickets, please visit the Busch Stadium events schedule page.